Bowing Foundation Wall Repair Beaverton, Oregon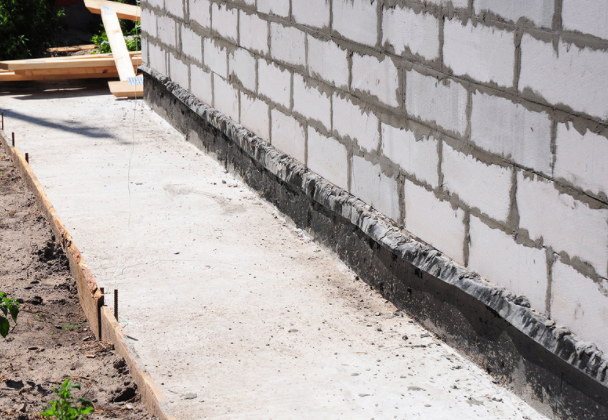 Bowed basment walls that are bowed are most ofte caused by immense pressure pushing against the foundation exterior. This a structural concern that must be taken serously. 
Inspect the foundation for cracks, bulges and other damage. If there are any concerns about your house's structural integrity it is important to get in touch with a professional contractor right away. Our Beaverton foundation repair experts can help you with a free inspection.
You can save yourself time, money, and a lot of stress by requesting a professional basement evaluation for your home or commercial business. Our crew has more than two decades of experience, and is fully licensed and insured.
You can trust us for a hassle-free experience that delivers long lasting solutions for all basement, foundation, crawl space, and concrete slab problems. We use modern equipment and products that guarantee the best results. Contact us today to learn more.
How do basement walls become bowed?
Bowing is also referred to as tipping, leaning, bulging and shifting walls. These can be caused by a number of factors, such as inadequate soil strength, inadequate framing and improper foundation wall bracing. 
Water may be the cause of a bowed basement wall. Rainwater can easily get trapped in a weak spot and create a leak. In addition, water may seep through cracks or gaps in the foundation walls. These leaks eventually weaken the foundation's structural integrity, which results in movement.
Moisture may also cause soil to expand and contract, placing hydrostatic pressure on the foundation that causes it lean inward or outward. This movement can also occur when an old foundation was constructed using a weaker material than the current one.
Bowing most often leads to other problems with concrete. They include cracking and heaving that can be disastrous if not corrected quickly. Concrete is also prone to movement when the material used to build it was not strong enough.
What is Bowing Foundation Repair?
Bowing is a structural problem that occurs when the foundation wall leans in or out. Bowing can be caused by insufficient soil strength, inadequate framing and improper foundation wall bracing. 
What can be done to fix a leaning foundation wall? Repairing a foundation wall can be costly and time consuming. Fortunately, our Beaverton team has the skills to get the job done right the first time. Our experienced technicians are fully trained in concrete repair and will use best practices for fixing your foundation problem safely and affordably.
Depending on the exent of the problem, we may install carbon fiber braces or wall anchors that deliver permanent results. If leaking is an issue, we may also deliver waterproofing solutions.
In rare instances, the area around the wall will have to be excavated. However, it is our our No. 1 priority to deliver the most efficient, cost-saving repairs, and thus rebuilding the wall is seldom the best solution.
How to Determine if Your Basement Walls are Bowed?
In some cases bowing will be obivous in that the wall has clearly tipped one way or the other. In the other instances, damage may be less noticeable. You may notice the formation of small cracks or a small amount of water coming into your basement.
A foundation repair contractor can fully assess the structures walls, floors and surrounding soil to determine if the basement is bowed and what has caused it to do so. Once the cause of bowing is determined, it can be repaired stabilize it and to prevent further damage.
If you have noticed some signs of structural problems on your home or building make sure that you call your local Beaverton foundation repair expert. A professional can inspect the structural integrity of your home and advise you on any necessary repairs.
Contact us today for a free basement repair estimate
Our Beaverton foundation specialists we are committed to providing you with the best possible basement repair service. Our team has extensive experience in repairing all types of concrete problems and will be happy to lend our expertise.
If you are unsure about what is causing damage to your house call us today! Our Beaverton foundation repair experts will be able to asses the situation and provide a free esimate and consultation on your schedule.
Our local company works with you personally to make sure you completely satisfifed with the results and pricing when the job is completed. We serve Beaverton, Aloha, Hillsboro, Tigard, North Plains, Somerset West, Forest Grove, Portland, and beyond in Oregon.